Welcome to Gringo Loco
Gringo Loco is a hidden neighborhood bar on the east side of the Romantic Zone. It's very comfortable and friendly. The owners are from California and Mexico City. They have expats & locals (of all ages) for the real flair of Mexico. Beer starts at 17 pesos and well drinks 25 pesos. For Happy Hour 12-6, Gringo Loco has clean bathrooms and it's an honest bar.
Entertainment
We have Live Music every week (Oct-April). Check our entertainment page for upcoming events.
Happy Hour
1 - 4 pm every day!!! Beers start at 17 pesos and well drinks 25 pesos for Happy Hour.
Our Beers & Liquors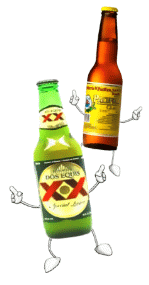 Our full bar includes many favorites like Chivas, Jack Daniels, JB and more as well as several varieties of tequilas and other Mexican liquors along with a great selection of ice cold beers to cool you down on those hot days.
Our Beers
Dos equis
Indio
Tecate
Sol
Bohemia
Corona
Pacifico
Enjoy Our Patio!
Enjoy our wonderful outdoor patio seating area while you enjoy your favorite cocktail and chat with your friends. We also have a nice long bar area inside as well and more tables so we can accommodate a big group of friends that you might bring along.
What Are You Waiting For?
Stop on by with friends or come in solo and make some new ones. We're a friendly group of people and you may soon find that Gringo Loco feels like your home away from home.
We are located just east of the intersection of Aquacate and Francisco Madero in Old Town Vallarta just a short walk from the beach.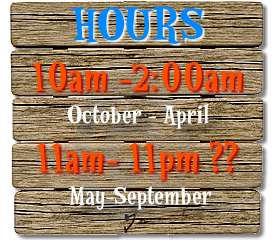 We're now on Facebook!!!
Itís taken us a while but Gringo Loco Cantina has caught up with the other Vallarta "cool kids" and we now have a Facebook page.
Click on the following link... (https://www.facebook.com/pages/Gringolococantinapv/742569055824242) and like our page to interact with us and keep up with all the goings on here at Gringo Loco Cantina.
Be sure to tell all of your Facebook friends as well!
Cheers, Gringo Loco Cantina.